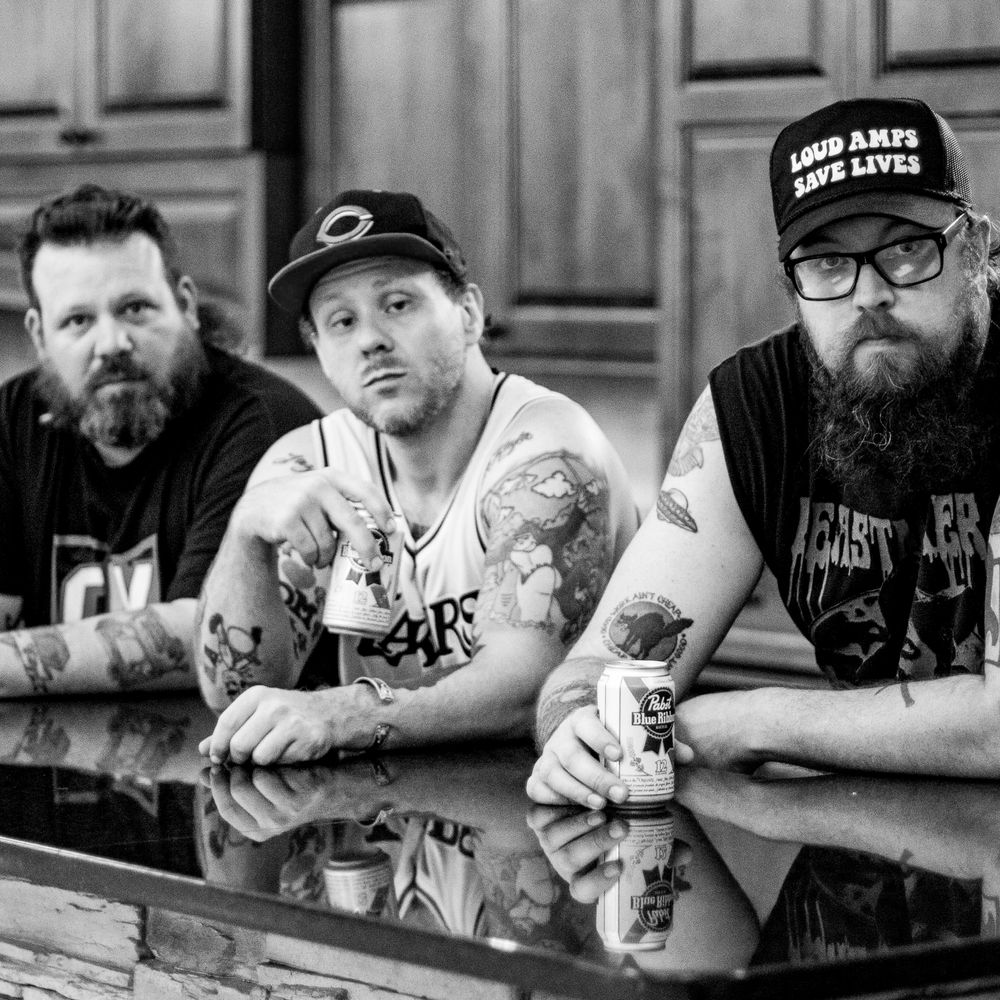 Marijuana Johnson plays stoner rock with a deep emphasis on grooving riffs and good times. While the band has gone through various line-up changes over the years, the current three-piece lineup of Ashley Ashbrook (guitar/vocals), Elliott Harrell (drums), and Matt Clark (bass) finds the band at its heaviest and most musically diverse point. After the release of 2010's full-length Green Hit and a handful of EPs—including the 2020 compilation of older and unreleased material, B.Hawkwind—the Dayton, Ohio-based trio are set to unleash a new album of crushing tone and stoner abandon: Gem City Kush.
Marijuana Johnson's last live performance took place on August 4, 2019, sadly just moments before and steps away from the tragic events of the Oregon District shooting in Dayton. After line-up reshuffles and attempts to refocus, the new record was written over the course of the long, arduous months of the 2020 COVID pandemic. But rather than falling into a sense of despair and doom, Gem City Kush is in part a love letter to their hometown (known as the Gem City). The album's first track, "This Smoke" makes quick work of adding a layer of funk-fueled grooves atop lyrics which push to shine a light on the inclusive nature of cannabis culture and the resilience of Dayton. But Gem City Kush doesn't hold back on bringing the thunder, either. Tracks like the over-the-ZZ-Top "Kush" and the doomy, weed-fantasy album closer "Smoke Signals" present a band who are just getting started on something new.
Marijuana Johnson plans to return to the road in support of Gem City Kush as soon as it's safely possible.