We have some cool news! Our new music video for Smoke Signals will premiere August 13 at 12pm Eastern time on our YouTube channel (and probably a few other spots, watch our social media for more). Smoke Signals is a wild song, so we had to make a wild video to go along with the last track off Gem City Kush. We don't want to spoil anything, but let's just say we visit Nepal, steal weed from a dragon, go to outer space---yeah, it's bonkers. We can't wait for you to check it out! Here's a still from the video, showing off our all-Orange gear...admittedly in black and white, haha.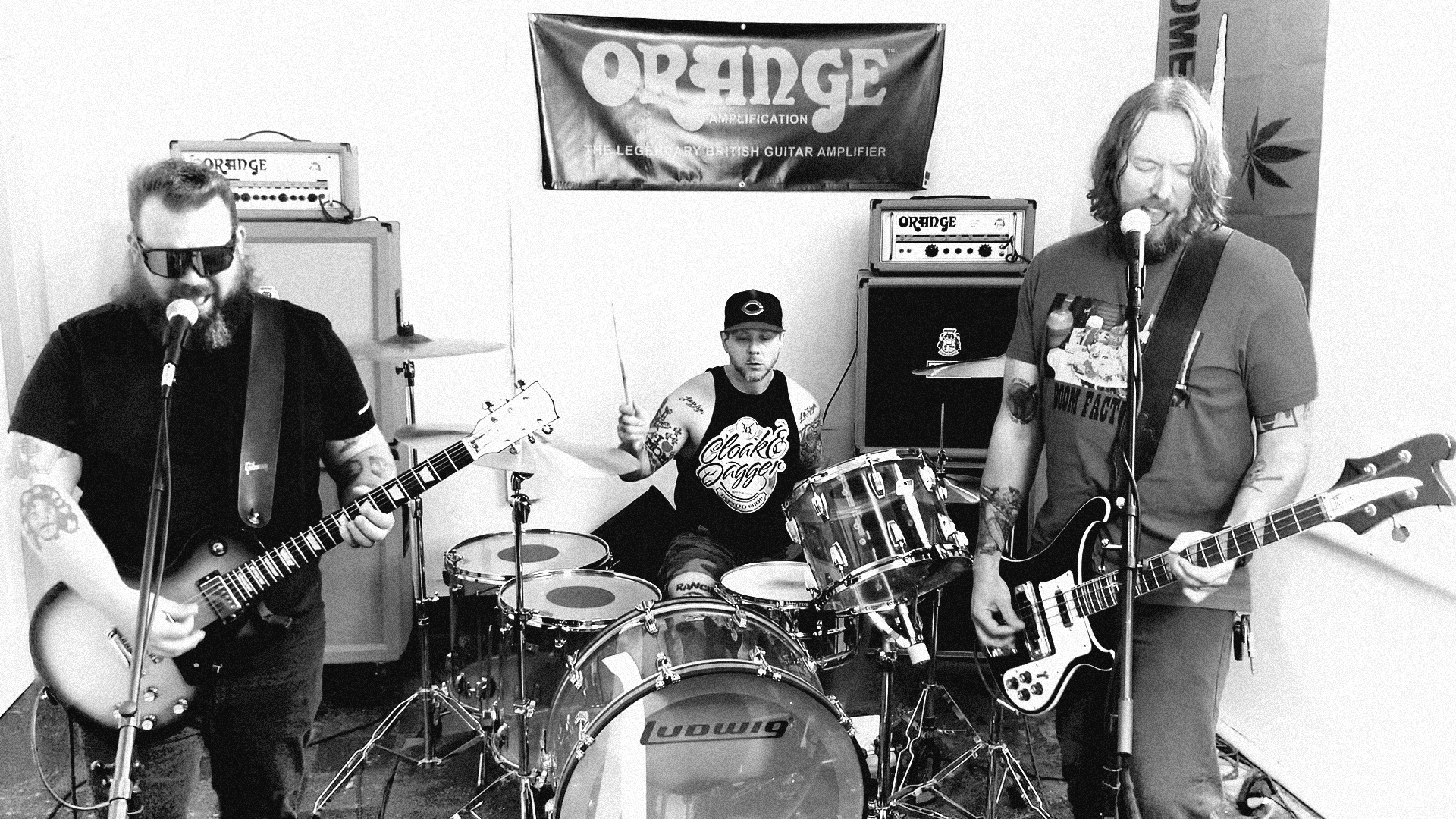 Matt was super stoked to finally get his second Orange OBC410 and now the gear is complete for shows (more on that very soon. Finally). Serious air is getting moved around. 
Be sure to subscribe to our YouTube channel and click the bell icon so you're notified as soon as the Smoke Signals video is released. You don't want to miss this. You can do that here: https://bit.ly/3jFmvsS
So much badass stuff in the pipeline, so keep an eye on us! More soon.
--MJ