Today is the day! Our new album, Gem City Kush, is out in the wild and we couldn't be more excited for everyone to hear it. You can order a digital download, a nice six-panel CD digipak, or even a bundle with one of our sweet new trucker hats. They're friggin cool, I mean look at these Orange-inspired things.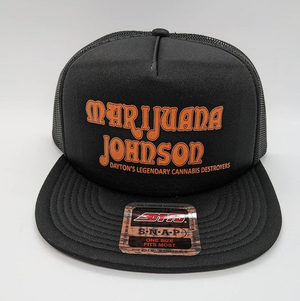 Of course, you can also find the album and merch on Bandcamp, too. And if you're more into listening to music on streaming services, Gem City Kush is now available on pretty much every platform under the sun, including Spotify, Apple Music, and YouTube. Don't forget these streaming services are still exploiting artist's labor, and while they're sort of a necessity these days and are a good way to discover music, you're better off supporting artists directly, like right on our website. You can learn more about how the Union of Musicians and Allied Workers are trying to make places like Spotify treat artists with respect at their website. 
We've also been super fortunate to have a number of great music blogs, pages, and curators give some love to Gem City Kush. Big thanks to Steve Howe at Outlaws of the Sun and Roberto Lucas at DenpaFuzz for their kinds words and for helping to get the music out to the people. Also, we want to thank New Noise Magazine for hosting our full album stream this past week. And last, but far far from least, a huge shoutout to our homies Tim and Joe at Sweet Cheetah Publicity for their hard work making sure this album got in front of some media folks before release. Needless to say, we feel loved.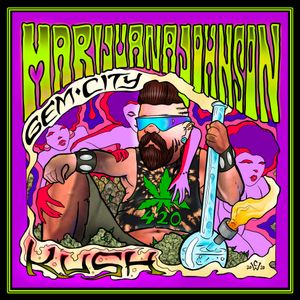 We've got some things in the works, including a livestream, coming soon. We can't get back on the road yet, so we'll just have to bring the show to you. Hopefully, this nightmare will be over soon and we can see all of your smiling faces in person. Until then stay heavy, stay high, and wash your goddamn hands. 
Your buds,
MJ